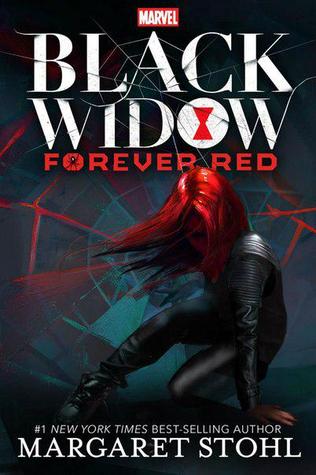 Marvel Fans– the Black Widow merch has finally arrived! Well. Sort of.
Comic book turns Young Adult novel in the witty and exciting Black Widow: Forever Red. Centered around well-know Marvel character Natasha Romanoff (also known as the Black Widow) and new-comers, teens Ava and Alex, Margaret Stohl's Forever Red explores a different side of S.H.I.E.L.D. and the YA genre.
In a world where the Avengers are already celebrities, iconic master-spy Natasha carries on her life both avenging and fighting crime. Enter her most lethal enemy– Ivan Somodorov, the Russian creator of the Red Room. The same night she takes down Ivan, Natasha saves orphaned Ava, a fellow Black Widow sister. Eight years later, Ava is in danger again and its up to unwilling Natasha to stop the mad man that threatens their future.
Forever Red not only explores the world and character of the Black Widow, but it dives deep into the Black Widow Program. The novel finally gives Marvel fans a look into the life of Natasha. The perspective is fresh while still building off of the already established and well loved world (see spot-on guest appearance by the one and only Tony "Iron Man" Stark). Natasha remains the superior, butt-kicking super spy that we know, while growing her character into someone even more complex. The introduction of Ava and Alex, brings an added dynamic to the story.
Plot-wise, the story is great. It manages to capture the essence of the comic world in novel form, while staying firmly planted within the boundaries of YA novel world. In short, it takes what you want from a comic and adds novel-y prose. With that aside, as good as the characters of Ava and Alex were, I wanted more. The seemed a little too flat considering the importance that they carry to the plot. The flatness went hand-in-hand with the pacing problems– important parts flew by, while the unimportant lagged a bit too much. But, still taking those problems into consideration, the novel was still wildly entertaining, thanks to Stohl's storytelling skills.
4/5 Stars.
I received a free e-ARC of Black Widow: Forever Red from Netgalley in exchange for an honest review.
**On a side note, I highly recommend reading a print copy of Forever Red, due to the artful way it was constructed. Since I read an e-book version, I found the layout wasn't as cool as in the print edition.**